Idaho Drafting Services
Idaho Drafting Services is a full service company offering a wide range of production services and tools to assist the design, construction, real estate professional and related trades. At Idaho Drafting Services, our goal is to transform your vision into a timeless design and create a comprehensive set of drafting plans that become detailed construction documents which will protect your investment. We offer complete residential custom home design, which encompasses new homes, renovations and fire damage repairs. When you are considering building a custom home, addition, or garage, it's easy to get lost along the way. There are so many rules, regulations, by-laws, and licenses required that it may feel overwhelming. At Idaho Drafting Services, we believe that renovations and building should be a pleasurable experience, not a stressful one. Our talented group of experienced home building and drawing team have been providing home drawing services that exceed customer expectations. Serving Idaho, we lend our cumulative design and drafting experience to spruce up your property and increase its value. We can help you with all phases of project including conceptual layout, design development and construction drawings. We work with many multi-disciplinary engineering, architectural, contractors, real estate developers and homeowners.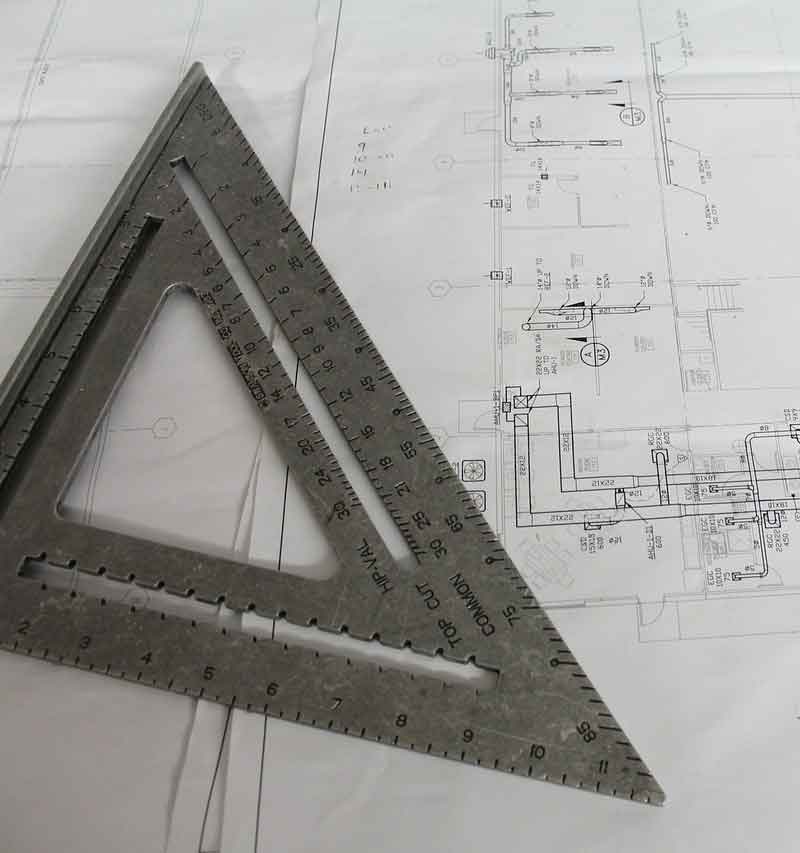 We work with land developers, building developers, construction companies, service providers, product suppliers, and consumers to provide drawings to meet all drafting needs. Whether for your home or business, will likely be one of the largest financial investments you will make and a complete set of accurate, professionally drawn plans is the first step to making the building process run as smoothly as possible. Our extensive hands on building and design background which includes a working knowledge of key building trades along with my attention to detail and commitment to excellence make Idaho Drafting Services the obvious choice to handle all of your home design and drafting needs in Idaho.
We don't cut corners when it comes to delivering superior results. No matter the size, type or deadline of your residential building or commercial building project, we put great emphasis in turning your vision into a tangible and habitable reality. By combining our extensive building experience with modern drawing technologies, we strive to provide the most detailed and comprehensive drawings and plans for your home building projects. Our client's vision and ideas for how their home should look and function is of utmost importance to us. In addition to offering full conceptual design, our clients have access to our plan archive to offer some inspiration for their individual project. In addition to residential projects, we also provide design services for re-models and accessory structures.
To ensure the high quality of our product and reflecting our dedication to excellence, we have gathered a team of professionals with diversified skills and knowledge of construction documents and computer assisted drafting and design. We work with engineering and manufacturing companies on a project basis. Typically our clients call us when they have extra work on but it's not enough to be hiring on more full time staff or they need a small team to help but only for a short period of time. We are committed to meeting your deadlines and being an affordable service. We are fast, experienced, and we offer you the best price in the market. With our background and experience we are able to offer help with design, presentation drawings and renderings, working drawing production and building permit submissions in a timely manner. Since we are Drafting Services experts in Idaho we can assist you with your production needs at any stage of the development of your projects. By using us as consultants on a per project basis you can insure an increase in productivity for your office, and compete for more projects without an increase in overhead.
Our Idaho Drafting Services can create high quality and accurate CAD Drawings. We have worked extensively with Architects, Interior Designers, and Engineers. We try to work with each client's schedule. We guaranteed all our work 100%. Idaho Drafting Services, supports architectural and engineering professionals by providing top-quality CAD drafting services and associated drafting technical staffing placement services. Based in Idaho, Our firm has provided high-quality CAD drafting services to architects, engineers, and contractors in their respective disciplines. Idaho Drafting Services is recognized locally for original and imaginative designs, and is very proud to serve our community. We offer a fresh perspective in the search for solutions to our clients' needs. Our goal is to provide sound services with a creative and functional approach in Idaho. We expect each customer to be unique and thus we tailor every deliverable to ensure client satisfaction and each project's success.
At Idaho Drafting Services, we offer a full range of architectural design and drafting services from conceptual drawings to help jump start your project all the way through to complete construction plan sets that will set your project in motion. Although Idaho Drafting Services is not a registered architect or engineer, we have working relationships with an architect and various engineering firms and can provide stamped and sealed drawings when required. Our services are competitively priced, are delivered by our full-time staff and are scalable with respect to the level of expertise that is required for your project. We help you by providing quality drafting services using a variety of software platforms that can quickly meet the changing needs of a dynamic building program. Idaho Drafting Services has worked with numerous architectural firms throughout Idaho. In addition Idaho Drafting Services can provide CAD support at your facility on a contract basis.
At Idaho Drafting Services, we are proud to offer exceptional design and drawing services from conceptual ideas through to detailed drawings. We are able to adapt and work alongside you to reach your desired outcomes in a timely and cost-effective manner. We work with you every step of the way to ensure that you are receiving the results that you are looking for. From new homes to extensions, we have the skills and the know how to provide you with services that will satisfy. We are proud to offer our drafting and drawing services for both commercial and residential projects. Whether you want help with a single project, occasional assistance during busy periods or a complete CAD management service, Idaho Drafting Services is committed to providing the highest level of service to you and ensuring you maintain a high quality of service to your clients.
Trusted Drafting Services

Drafting Services As Seen on These Websites